Sarah Palin was the worst escort that ever worked for Shangri-La gentleman's club said her former Maddam. "People probably don't know this about the Alaskan Governor, but she worked for 3 years as the prostitute/dancer in Ambler Alaska. We'd get mostly truck drivers, hunters, sometime the odd drunk Eskimo – nearly to a man (and sometimes, to a woman, when she was desperate for cash) they would ask for their money back. Saying she was 'The lamest root ever!'"
Governor Palin was finally reached for comment late last night and reading from a prepared statement said: The remarks made by the management at the Shangri-La Gentleman's club last week are totally untrue, the allegations are about me are erroneous and the comments made totally false. I was no better or worse than any of the other ladies who worked there, in fact, I would do a lot of the… 'sicker' things the other women weren't prepared to." Palin continued: "couples, oral sex, when they wanted to uh, 'take their deliveries around the back', I uh, well –  I always did it with a godamn smile on my face."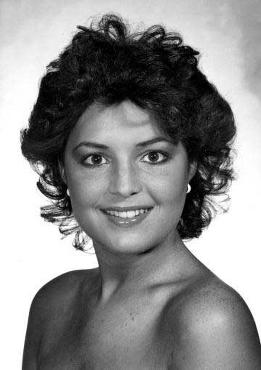 Other documents uncovered at Shangri-La, would seem to back this version of events, with her two stages name at the time either being: Sarah "Pile-on" or Sarah "Pylon".
When a reporter asked her if there was any truth to the rumor that it was at this establishment in 1989 that she first met John McCain, Palin offered this. "Let's just say John and I go way back!" And on the campaign trail it was fun to reminisce, we'd reminisce, two or three times a day, at least. Cindy would often times join us to reminisce.
                                                             PALIN- in her prime circa 1989.